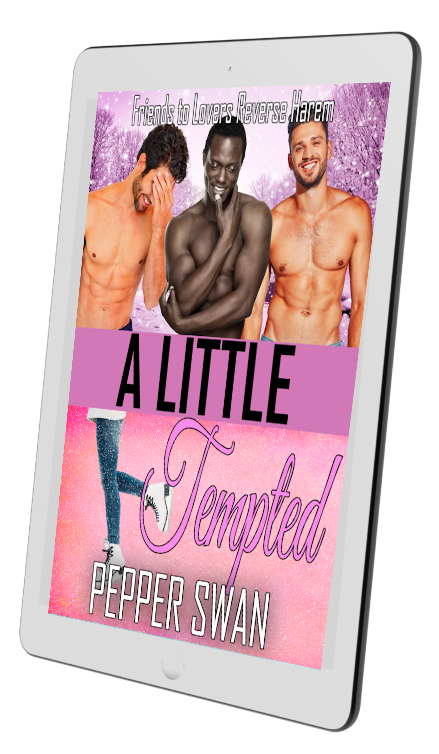 Now Available!
A Little Tempted
Book 4 of the Small Town Lovers series.
We've been besties ever since we were kids.
I never knew about their pact
Or how breaking it would affect them.
Did I end their bond?
Destroy their friendship?
Want sexy news delivered to your inbox?
Then you should sign up to get Pepper's Fun Insider Info.